Chuck Taylor - Host and Owner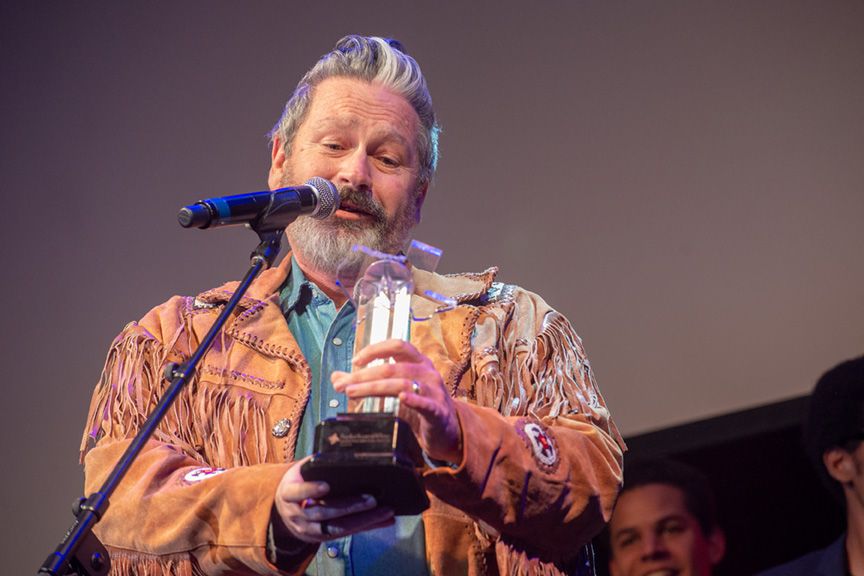 Chuck Taylor was born in Pine Bluff, Arkansas. Taylor first moved to Austin Texas, in 1999 where he fell in love twice, once with the woman who would become his wife and once with Texas Music. Taylor has been a part of the broadcasting scene since 1985.
Over the years he has worked for KTFS-AM Texarkana, TX, KJLO-FM Monroe, LA and KIXB/KISQ/KELD El Dorado, AR to name a few. He also voiced for stations including KVET, KQBR, WYNK, KMML, KFMK, and about 14 others. Taylor's most recent on air work is as Program Director and host of the All Star Morning Show on KHYI 95-3 FM, Dallas, Texas.
Chuck is recognized for his interviews with the biggest names in Texas music. "One of my most favorites was when I was working down in Corpus Christi at KOUL and I had Cory Morrow coming by for an interview, but Cory didn't come alone, he brought Hayes Carll, Walt Wilkins, and Ray Wylie Hubbard. The talent that I sat with that day was incredible, I was in total awe and I can tell you that it was a moment of pure magic," says Chuck.
Growing up, Chuck and his brother would take turntables, cassette recorders, cheap microphones and do a put together a radio show for the family in their living room. "I would always do the fun character voices, like Mickey Mouse, Goofy and Marvin the Martian to name a few and my brother would always do the straight man stuff."
"My goal in life is to help others and that's the reason I created 'The Official Texas Countdown' radio show. Nobody was doing anything to truly help bring these talented individuals to the national spotlight and I thought if I could do this for them, maybe others would see in their music what I see…true passion, not writing a song because it fits a formula, writing a song because you've lived it or someone you know has lived it or something close to it. The music coming from Texas is real and that's what I love about it," said Chuck. Taylor picked up 'Best Promotion of the Year' while working for KBYB-FM in El Dorado, Arkansas. He was nominated in 2008 for 'DJ of the Year' by the Gruene With Envy Awards.
This Arkansas native graduated collage with a Bachelor Degree in broadcasting. Taylor and his family reside in the heart of Texas.
The Little Show That Could!
In the Summer of '02, Chuck Taylor had an idea to support independant artists that he felt weren't getting enough credit for the good music they were putting out, so he created the Texas 25 which would eventually become The Official Texas Countdown. At the time no one believed that the show would last more than a year because, "No one really cared about Texas Music, it was a Fad!" Chuck Taylor didn't believe that then and  years later he still doesn't believe that as The Official Texas Countdown has become know nation wide as THE Countdown of Texas Music!